A-Beauty Scrub
Earn 20 Pink Points
Check in to Hotel Pink and start earning rewards today.
A-Beauty Scrub
℮7.05 oz.
Earn 20 Pink Points
Check in to Hotel Pink and start earning rewards today.
A-beauty = Australian beauty. Aka, minimum effort, maximum effect. My A-Beauty Scrub uses hard-working native Australian ingredients like vitamin C-rich Kakadu Plum and brightening Finger Lime to work wonders on breakouts, scars, and hyperpigmentation. This natural and vegan body scrub tackles cellulite and stretch marks too, thanks to exfoliating coffee grinds and nourishing macadamia oil. Use me 2-3 times a week and watch skin shine brighter than Bondi beach.
℮7.05 oz.
Finger Lime
Hailing from the tropical rainforests, this powerful exfoliator is hands on to brighten skin, take on scars, and soften pigmentation.

Eucalyptus
The arch nemesis to acne and breakouts. A natural antiseptic with antifungal, antiviral, anti-inflammatory and antibacterial properties.
Macadamia Oil
This team of Vitamins A, E and D hydrates and nourishes the skin. You'll be a smooth and sweet nut that everyone will want to nibble on.
Kakadu Plum
Fight ageing, blemishes and sun damaged skin thanks to this gift from the earth. With the highest concentration of Vitamin C, this star performer is quite the overachiever.
View all ingredients
Coffea Robusta Seed Powder, Water (Aqua), Prunus Amygdalus Dulcis (Sweet Almond) Oil, Sucrose (Sugar), Sodium Chloride (Salt), Citrus Limon (Lemon) Peel Oil, Macadamia Integrifolia Seed Oil, Glycine Soja (Soybean) Oil, Eucalyptus Species Leaf Oil, Citrus Australasica Fruit Extract (Lime Cavier Extract), Terminalia Ferdinandiana Fruit Extract (Kakadu Plum Extract), Glycerin, Tocopherol (Vitamin E), Citric Acid (Corn), Sodium Benzoate, Potassium Sorbate, Benzyl Alcohol. Total naturally derived: 99%
Skin Type
Prone to hyperpigmentation or marks
Smell
Australia: fresh and vibrant
How much
Like your mates: A coupla handfuls
Step 1
'Drop your dacks'
Translation: Get naked and wet in the shower.

Step 2
'Get Amongst it'
Translation: Massage scrub onto wet skin.

Step 3
'Hold your horses'
Translation: Wait. 3 minutes.

Step 4
'Chuck a uey'
Translation: Go back. Repeat 2-3 times a week for best results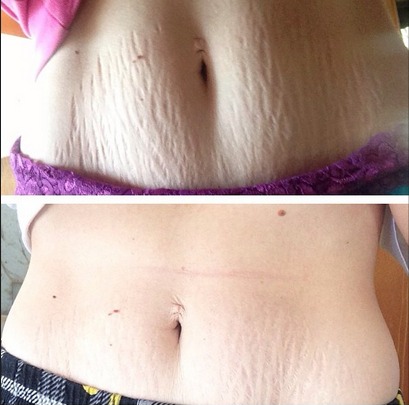 Feedback from our customers
After a single shower date:
Your skin will immediately look and feel tighter, brighter and more even. You'll notice dry patches, lumps and bumps are gone but you're as supple as ever.
Although I think they look babe'n in both #letsbefrank
After loving me a long time:
With continued, regular use you'll see scars and breakouts fade away. You'll notice fewer dry patches in between scrubs.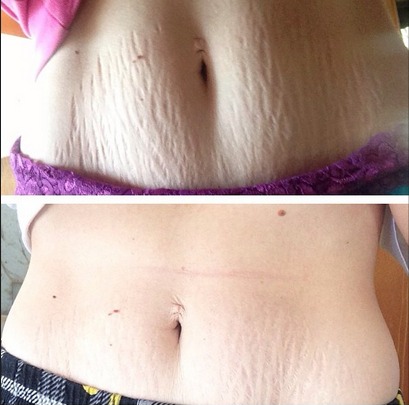 Results from my babes
A-beauty = Australian beauty. Aka, minimum effort, maximum effect. My A-Beauty Scrub uses hard-working native Australian ingredients like vitamin C-rich Kakadu Plum and brightening Finger Lime to work wonders on breakouts, scars, and hyperpigmentation. This natural and
vegan
body scrub tackles cellulite and stretch marks too, thanks to exfoliating coffee grinds and nourishing macadamia oil. Use me 2-3 times a week and watch skin shine brighter than Bondi beach. ">